Bodhi Inspiration
Our mission is to offer a rejuvenating health experience either solo or with loved ones. Our unique facility offers the art of detoxification through hot mineral baths, infrared and electric saunas, aromatherapy steams, cold plunges, organic based skin care and more, to showcase your beauty through health.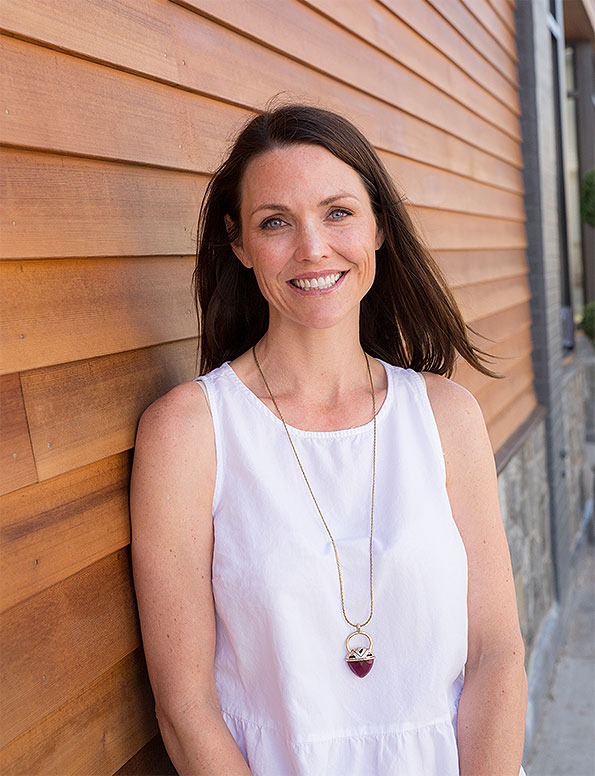 Harmony Oschefski
Harmony Oschefski, founder of the bodhi spa was born in Rhode Island and raised in Nova Scotia. Growing up in Nova Scotia, her family culture revolved around clean sustainable living and offered her the routine experience of taking a sauna followed by an invigorating cold plunge!
While traveling to various parts of the world, Harmony would make it part of her experience to find special sanctuaries which reminded her of her unique childhood, while escaping into deep relaxation, much like they did with the ancient methods of a European hydrotherapy spa.
The euphoric feeling after a day of relaxing in a spa with these traditional bathing components ~ mineral rich waters, saunas and steam circuit was proving to be a favorite method of relaxation, and mind/body cleansing. Her vision became clear – she would bring this European style experience to her local community, Newport, Rhode Island. Creating an all-encompassing place of healing, detoxification and ultimate relaxation.

Cedar Hwang
Cedar Song Hwang grew up in Nova Scotia, Canada but always had ties to Newport, RI. Her family was originally from the seaside area so it always felt like a second home. When Cedar turned 16 she jumped at the opportunity to sail with her uncle Bob Tiedemann aboard his classic yachts. She moved to Newport to continue her sailing career, transporting her to remote and beautiful lands. Locally she captained Heritage, a classic America's Cup yacht for 12 Meter Charters, racing and sightseeing. In 2013 she became land based but continued to engage in her love of water through hydrotherapy, by joining her sister Harmony in realizing their dream of creating the bodhi spa.