Water Journey
Hydrotherapy is the art of healing through the application of water in any form; hot, cold, steam or ice. Hydrotherapy has been used by cultures around the world for thousands of years. Many historians believe Egyptian royalty were the first to indulge in its health benefits, while others believe it dates back even earlier to Asia, where therapeutic waters were used to cleanse the body and soul of impurities.
As part of our commitment to the evolution of your well-being, we ask you our valued Guest to respect our whisper policy while taking part in the Water Journey. We intentionally wove silence into the curation of the Water Journey in order for you to fully benefit from the rejuvenating effect. Please respect this space by whispering when needed. We encourage you to use this contemplative opportunity to explore the benefits you experience when you journey inwards. As Lao Tzu so concisely stated "Silence is a source of great strength."

The Water Journey
Heat up. Cool down. Relax. Repeat.
Water Journey – 85/2.5hr
Water Journey Express – 55/60min
Enjoy the Water Journey Express daily at 8:00pm only.
~the ancient art of hydrotherapy.
Bodhi Restore 104˚ Mineral Rich Pool
Bodhi Glow 98˚ Mineral Rich Pool
Stimulating 55˚ Cold Plunge Pool
Eucalyptus Steam Room
Detoxifying Infrared Sauna
Traditional Finnish Dry Sauna
Peaceful Relaxation Area
Robes, Towels, Sandals, and Private Lockers
Private Showers with amenities

*please be aware of our 24hr cancellation policy.
*If you are pregnant or think you could be pregnant, you are unable to take part in the Water Journey at this time.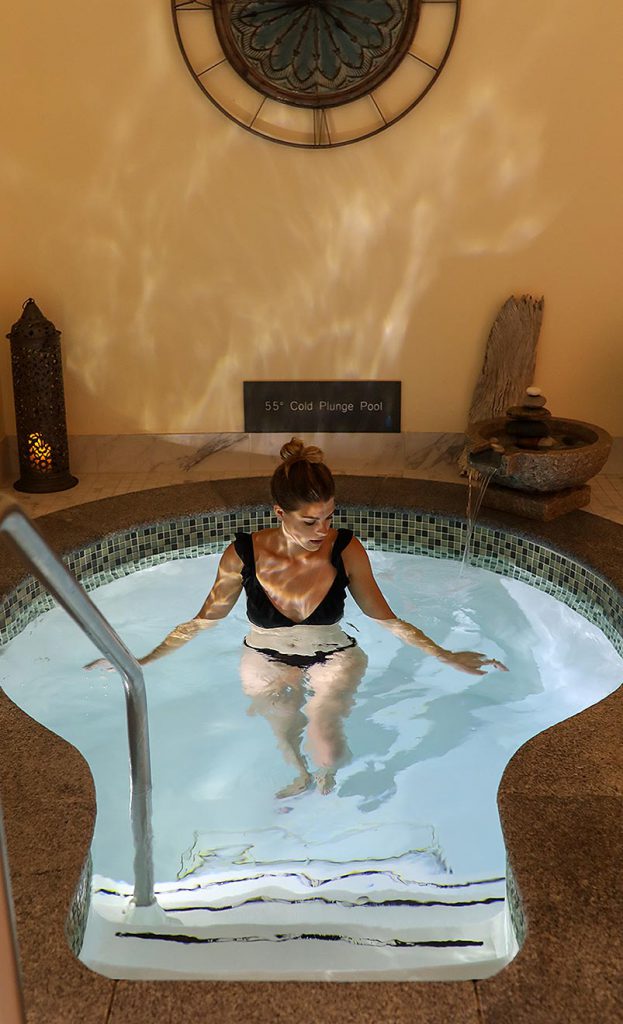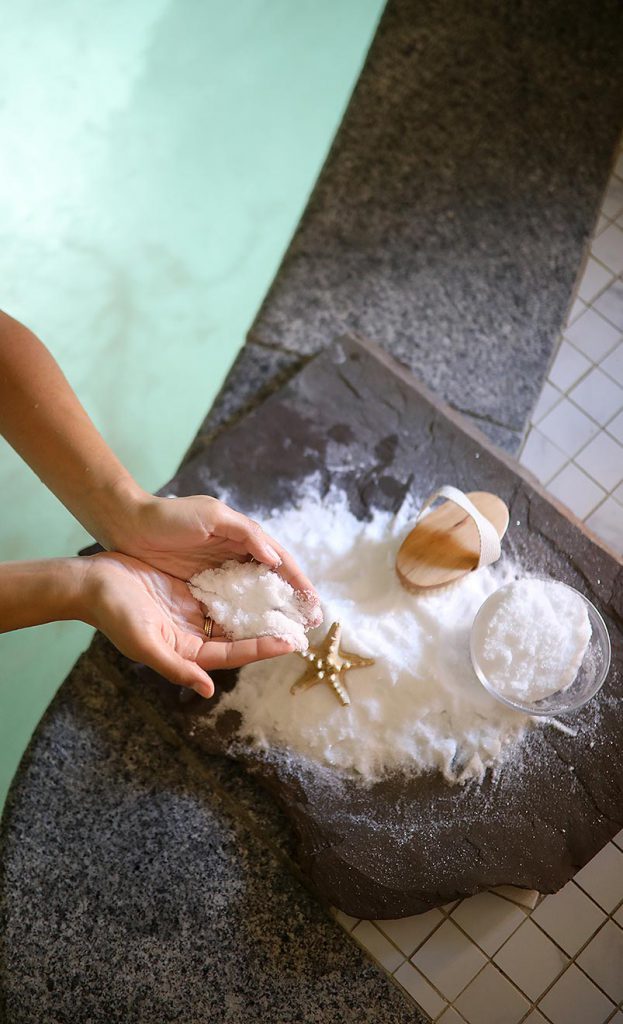 How it Works
The action of heat: dilates blood vessels, causing more blood to circulate near the surface of your skin. This action bathes cells in oxygen-rich blood and allows a small amount of toxins to be released through the skin. The action of cold: constricts your capillaries, and shunts the blood to the core. It is here that the majority of toxins are removed as the blood filters through the internal organs. The blood is then replenished with fresh oxygen and pumped back to the rest of the body to begin the ongoing cycle. The process of stimulating the circulatory system with hot and cold, detoxifies and bathes your cells in fresh oxygen-rich blood; bringing youthfulness to your mind and body.

Heat up. Cool down. Relax. Repeat. The ancient art of Hydrotherapy
Recommended Water Journey Circuit